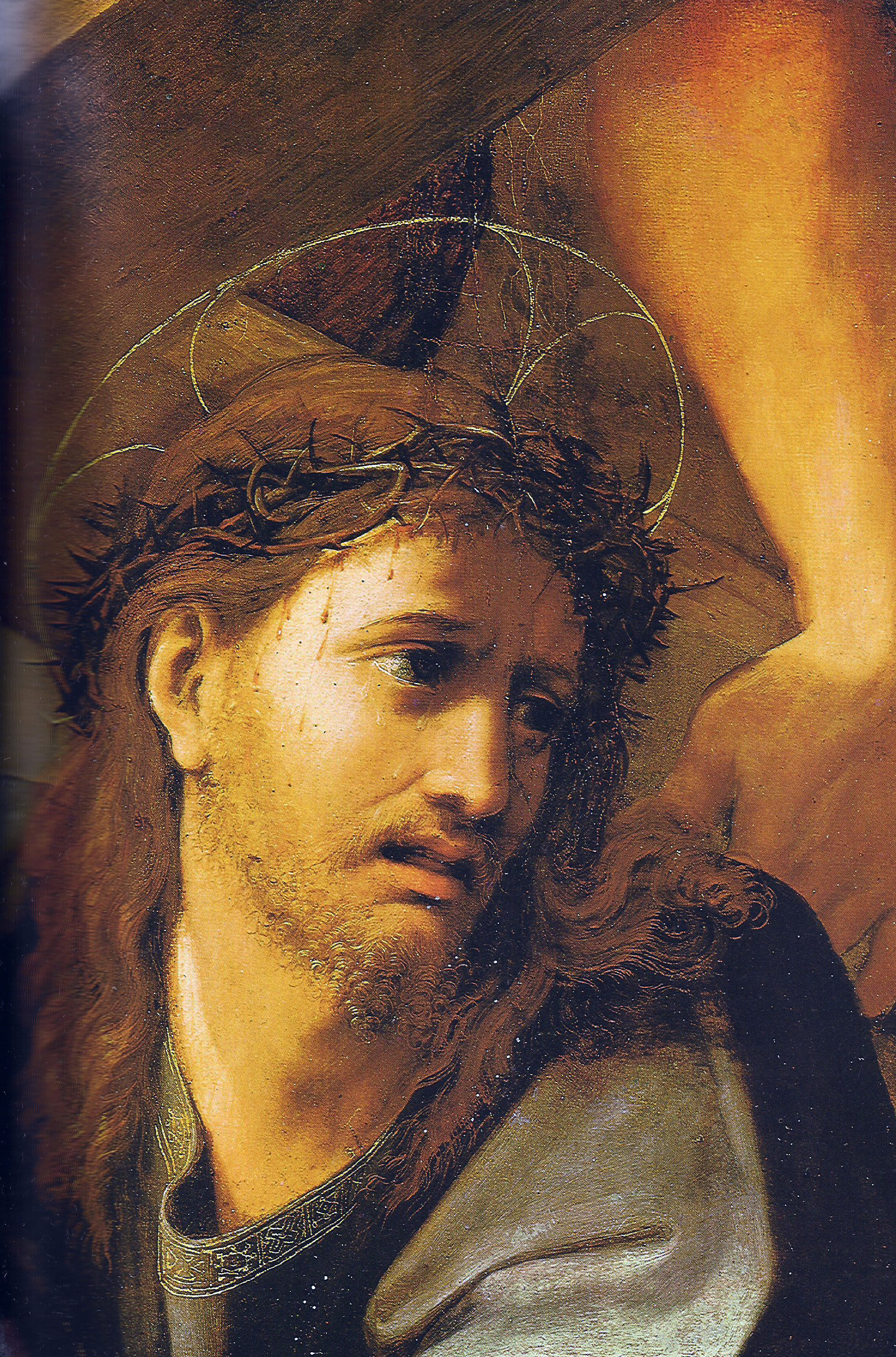 Left, a detail from Christ Falling on the Way to Calvary in the Museo del Prado in Madrid: a painting by the Italian High Renaissance painter Raphael, ca. 1515. Although it is an important work for the development of Raphael's style, in no way the face of Jesus depicts accurately how the faces of 1st-century Jews looked like.
For centuries, Europeans have been projecting their whiteness and even their Nordic features onto ancient Semitic characters. Recently, however, with old skulls forensic anthropologists have reconstructed the faces of first-century Jews. They demonstrate that those Jews had a broad, ugly face that differed significantly from the traditional depictions of Jesus in Renaissance art.
In this instalment of Nietzsche's The Antichrist I won't quote any sentence from the book's §20, where Nietzsche compares Buddhism with Christianity. It is not germane to our subject and, unlike Nietzsche, I do not respect Buddhism.