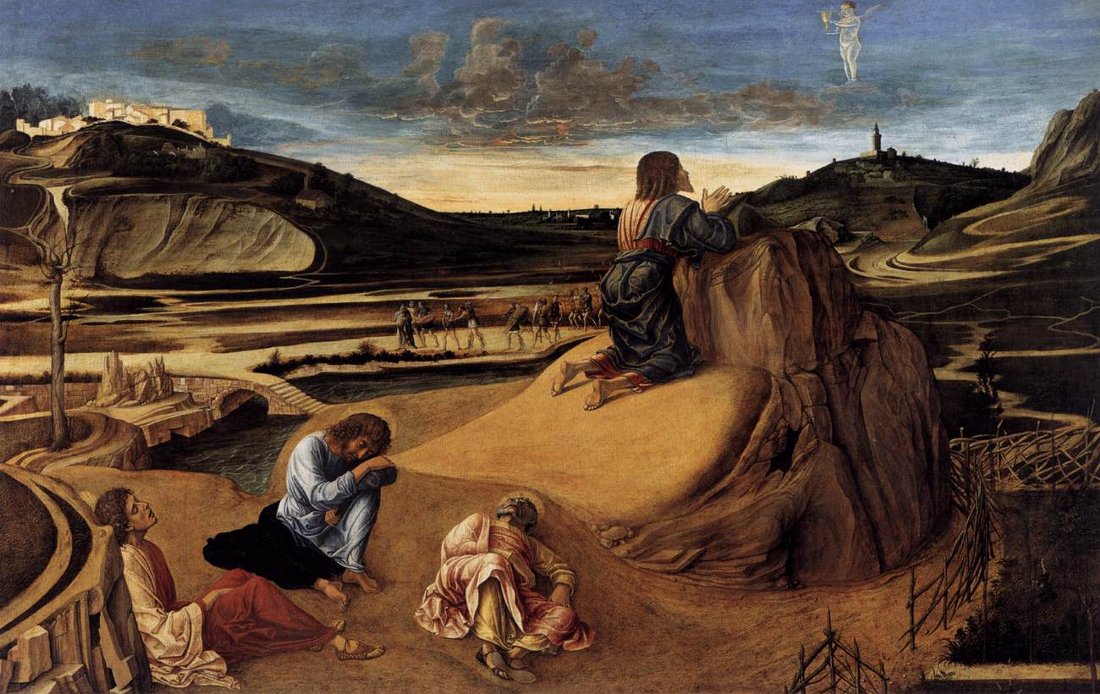 In my post yesterday we saw the prayer in the Garden of Gethsemane according to the poetic imagery of Fra Angelico. In this arid interpretation of Bellini (National Gallery, London), we see the same apostles not as blond as in Fra Angelico's painting, but at least they are still white.
In this new series about Christian art that I started with these posts, we will see that in other representations of Jesus and the apostles, the characters were painted as mudbloods.
In his book The Antichrist, Nietzsche said (the 'beyond' refers to the lie about the post-mortem survival of the human soul):

______ 卐 ______

The Christian idea of God—God as a god of the sick, God as spider, God as spirit—is one of the most corrupt conceptions of God the world has ever seen; this may even represent a new low in the declining development of the types of god. God having degenerated into a contradiction of life instead of its transfiguration and eternal yes! God as declared aversion to life, to nature, to the will to life! God as the formula for every slander against 'the here and now', for every lie about the 'beyond'!