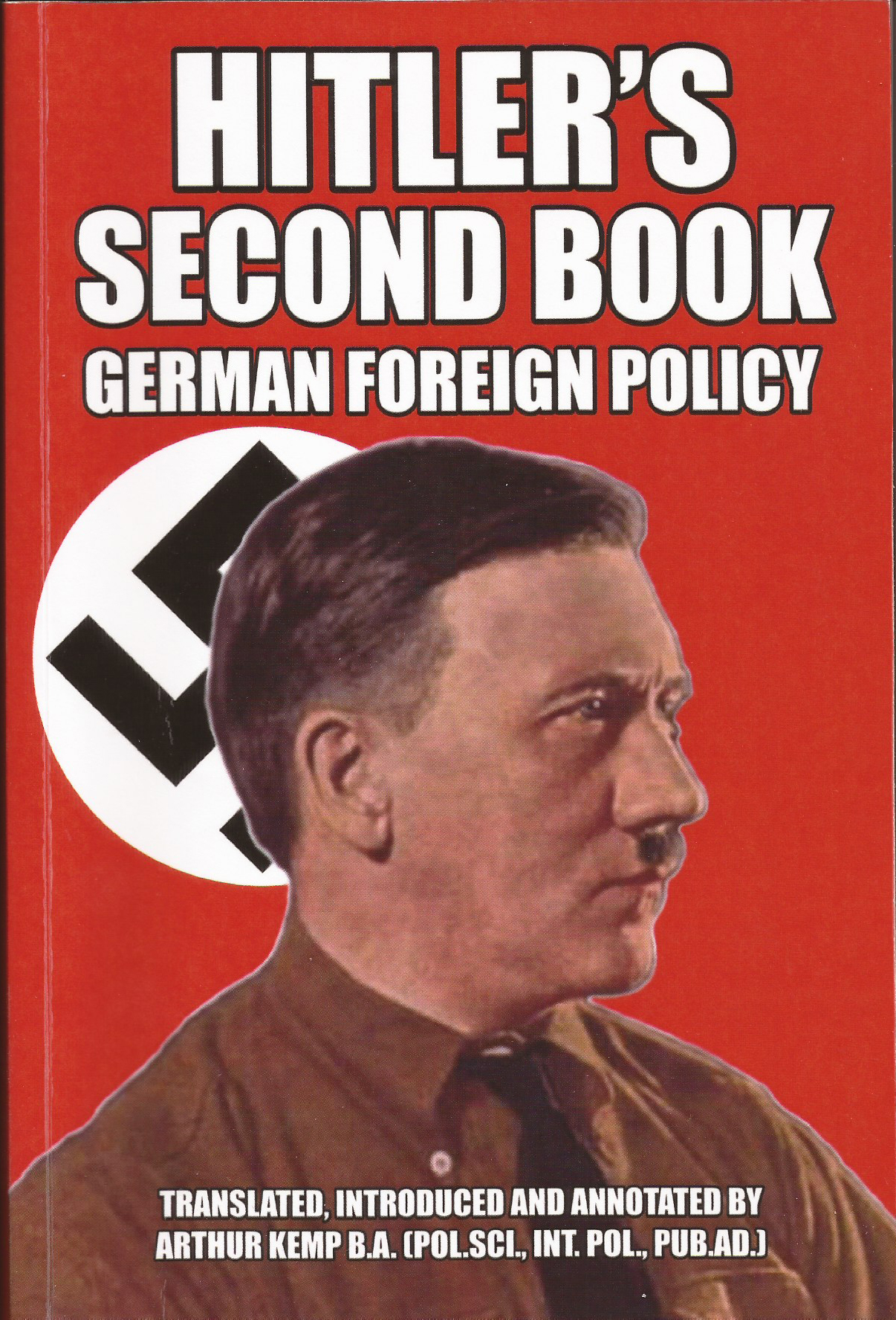 Excerpted from "Elements of Foreign Policy," Chapter 4 of Hitler's Second Book. The whole chapter includes these subjects: Must learn from the past—Must forge the instruments for change to a fruitful German foreign policy—Correct ideas valueless unless translated into action—The Pan-German League—Necessity of taking risks—Policies must be carried out with vigor even if total success not guaranteed—Breaking the circle of enemies of Germany.

It is often terrible to see how little men want to learn from history, how with such imbecilic indifference they gloss over their experiences, how thoughtlessly they sin without considering that it is precisely through their sins that so and so many Nations and States have perished, indeed vanished from the Earth.
And indeed how little they concern themselves with the fact that even for the short time span for which we possess an insight into history, States and Nations have arisen which were sometimes almost gigantic in size, but which two thousand years later vanished without a trace, that world powers once ruled cultural spheres of which only Sagas give us any information, that giant cities have sunk into ruins, and that their rubble heap has hardly survived to show present-day mankind at least the site on which they were located.
The cares, hardships and sufferings of these millions and millions of individual men, who as a living substance were at one time the bearers and victims of these events, are almost beyond all imagination. Unknown men. Unknown soldiers of history.
And truly, how indifferent is the present. How unfounded its eternal optimism, and how ruinous its wilful ignorance, its incapacity to see, and its unwillingness to learn. And if it depended on the broad masses, the game of the child playing with the fire with which he is unfamiliar would repeat itself uninterruptedly and also to an infinitely greater extent.
Hence it is the task of men who feel themselves called as educators of a Folk to learn on their own from history, and to apply their knowledge in a practical manner now, without regard to the view, understanding, ignorance or even the refusal of the mass.
It is noteworthy that innumerable hygienic measures which perforce redound to the advantage of a Folk, and which individually are uncomfortable, must be formally forced upon the main body of a Folk through the autocratic standing of individual persons, in order however to disappear again when the authority of the personality is extinguished through the mass insanity of democracy.