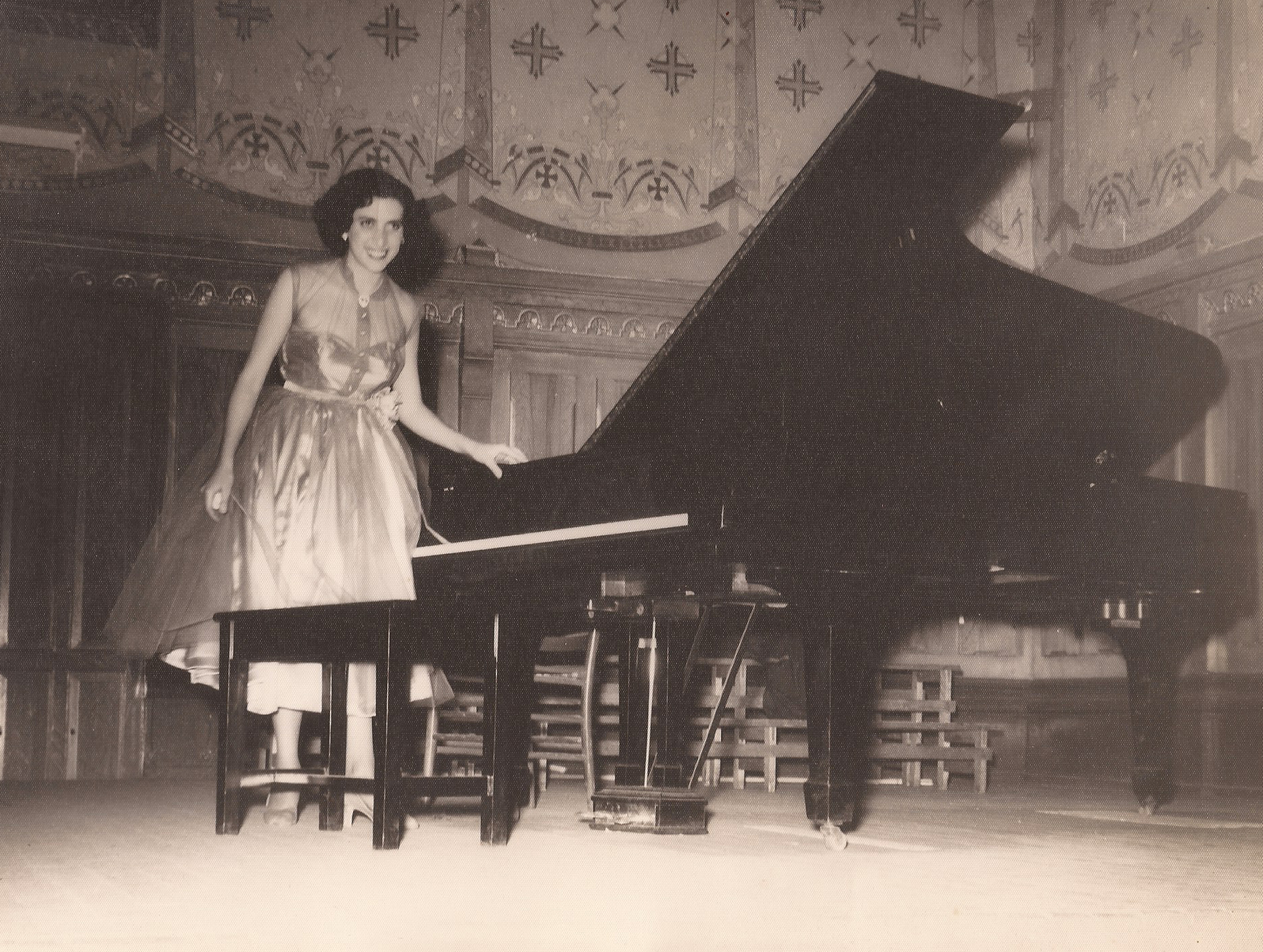 Before I was born my mother used to practice El Orador (YouTube audio here): a piece for piano composed by my father.
Throughout her pregnancy I happened to be a couple of inches from the piano's keys, in embryonic state! My mother once told me that while practicing that piece I moved vigorously in her womb. I have this music amalgamated to my soul…
El Orador (The Orator) is a fantasia for piano that my father composed in 1952 and was performed for the first time by María Teresa Rodríguez, and then by my mother (photo above) in 1958, in private gatherings, after I was born.
Father Vértiz, a Catholic priest with eloquent oratory power had inspired the music of my father. According to my parents, the priest's sermons were like a parable: they initiated in adages and after crescendos culminated in a violent rhetoric that captivated the faithful.