Radicalism
The radical liberal movement began in the 1790s in England and concentrated on parliamentary and electoral reform, emphasizing natural rights and popular sovereignty. Thomas Paine's The Rights of Man (1791) was a response to Burke's conservative essay Reflections on the Revolution in France.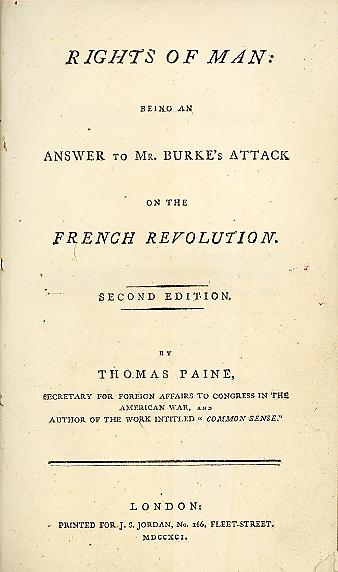 An ensuing revolution controversy featured, among others, Mary Wollstonecraft, who followed with an early feminist tract, A Vindication of the Rights of Woman. Radicals encouraged mass support for democratic reform along with rejection of the monarchy, aristocracy, and all forms of privilege.
The Reform Act 1832 was put through with the support of public outcry, mass meetings of "political unions" and riots in some cities. This now enfranchised the middle classes, but failed to meet radical demands. Following the Reform Act the mainly aristocratic Whigs in the House of Commons were joined by a small number of parliamentary Radicals, as well as an increased number of middle class Whigs. By 1839 they were informally being called "the Liberal party."
The Liberals produced one of the most influential British prime ministers, William Gladstone, who was also known as the Grand Old Man: the towering political figure of liberalism in the 19th century. Under Gladstone, the Liberals reformed education, disestablished the Church of Ireland, and introduced the secret ballot for local and parliamentary elections.