The American Revolution
Political tension between England and its American colonies grew after 1765 over the issue of taxation without representation, culminating in the Declaration of Independence of a new republic.
The Declaration of Independence, written by Thomas Jefferson, echoed Locke: "We hold these truths to be self-evident, that all men are created equal, and are endowed by their creator with certain unalienable rights, that among these are life, liberty, and the pursuit of happiness".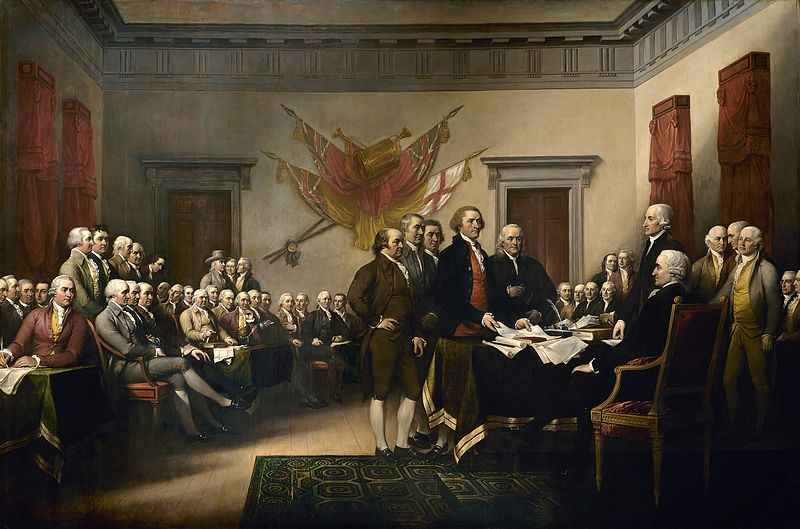 After the war, the leaders debated about how to move forward. The Articles of Confederation, written in 1776, now appeared inadequate to provide security, or even a functional government. The Confederation Congress called a Constitutional Convention in 1787 to write a new Constitution of the United States.
In the context of the times, the Constitution was a republican and liberal document. It established a strong national government with clear separation of the executive, the legislative, and the judicial. The first ten amendments to the constitution, known as the United States Bill of Rights, guaranteed some of the natural rights liberal thinkers used to justify the Revolution.