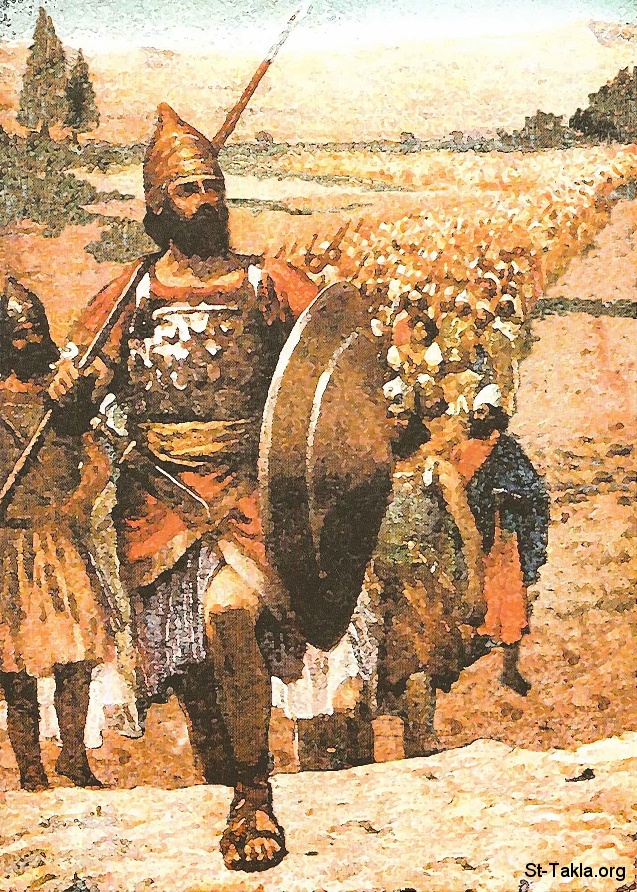 Below, translated excerpts from the first chapter of Karlheinz
Deschner's Kriminalgeschichte des Christentums
("Criminal History of Christianity"):
 
The sacred warmongering of the Maccabees
Once obtained the high priesthood, Jason established in Jerusalem a gymnasium or ephebeión, and raised the possibility of bringing the political and religious situation in the capital with the numerous Hellenistic cities of the country, turning Jerusalem into a Greek polis.
This provoked a reaction from the traditionalists, who saw a menace for the old Jewish laws and beliefs. Unrest, riots and street altercations grew, all of which triggered strong repressive measures by the energetic Seleucid ruler Antiochus IV, who was trying to consolidate his shaky kingdom by introducing a syncretic religion that unified the peoples.
He also desecrated the Temple in Jerusalem (in 168 he reformed the great altar of burnt offering and laid right there an altar to Olympian Zeus); banned the Jewish religion and burned the city, but not before looting the treasury of the Temple and taking 1,800 talents from it. (Centuries later, the painter Raphael was commissioned by Pope Leo X to solemnize such a significant episode in one of the walls of the Vatican.)
According to Elias Bickermann, if the stringent measures against the Jews by Antiochus IV had taken effect, it would not only have meant the end of Judaism, but also "would have prevented the rise of Christianity and Islam."
Our imagination almost fails to conceive a world so different…