A book dedicated "To the hero of the Second World War"
The 20th Century Historical Outlook
The Demise of the Linear View of History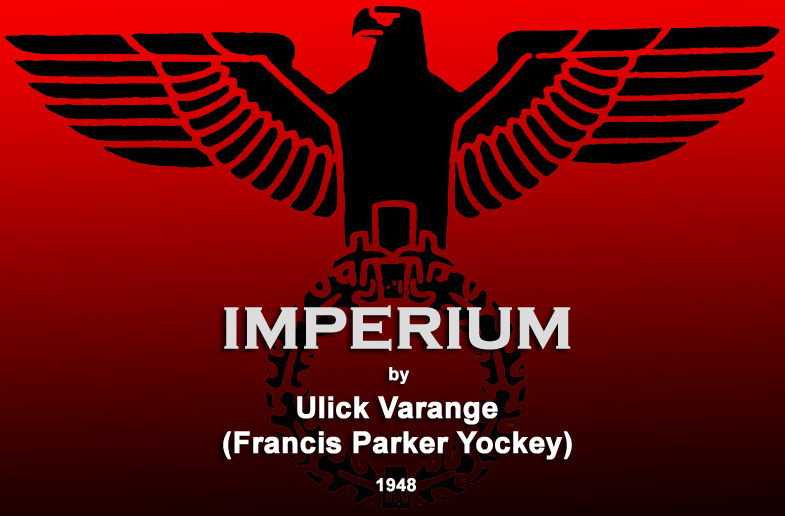 No ellipsis
added between
unquoted paragraphs:




Life is a continuous battle between Young and Old, Old and New, Innovation and Tradition. Ask Galileo, Bruno, Servetus, Copernicus, Gauss. All of them represented the Future, yet all were overcome, in one way or another, during their own lives, by the enthroned Past. Copernicus was afraid to publish during his lifetime, lest he be burned as heretic. Gauss only revealed his liberating discovery of non-Euclidean geometries after his death, for fear of the clamor of the Boeotians. It is therefore not surprising when the materialists persecute, by maligning, by conspiracy of silence, cutting off from access to publicity, or by driving to suicide, as in the case of Haushofer, those who think in 20th century terms and specifically reject the methods and conclusions of 19th century materialism.
Even in the Italian Renaissance, Francesco Pico wrote against the mania for the Classical: "Who will be afraid to confront Plato with Augustine, or Aristotle with Thomas, Albert, and Scotus?" Savonarola's movement also had cultural, as well as religious, significance: into the bonfires went the Classical works. The whole Classicist tendency of the Italian Renaissance has been too heavily drawn: it was literary, academic, the possession of a few small circles, and those not the leading ones in thought or action.
And yet this movement has been put forward as the "link" between two Cultures that have nothing in common in order to create a picture of History as a straight line instead of as the spiritually parallel, pure, independent, development of High Cultures.