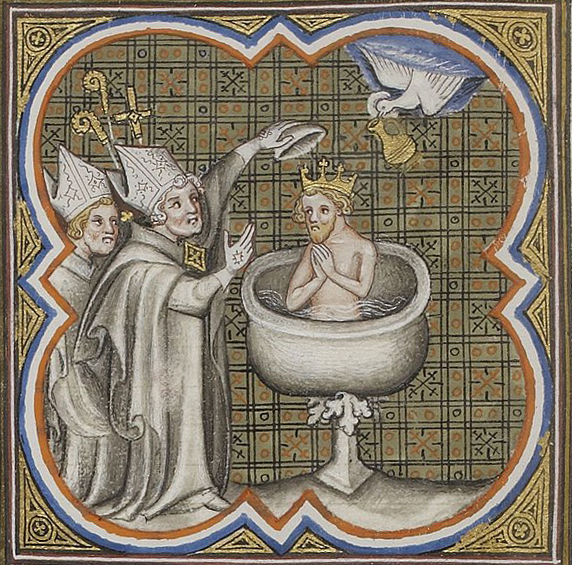 Instalment 129 of Deschner's work, that recounts the brutalities committed by the first Christian king that 'united' the Franks, ends with these words: 'As long as history is viewed in this way, as long as it remains outside of its moral valuation and the vast majority of historians continue to crawl before such hypertrophic beasts of universal history with respect, reverence and admiration… history will continue to unfold as it does'.
As we saw in instalment 129, what is most striking is how the theologians' prose idealise such Christian beasts. There is no question about it: Christianity's criminal history may be horrible, but the theologians can sometimes be horribler…
Postscript:
Remember Arthur Kemp's magnum opus:
Clovis' most significant deed was his conversion to Christianity in 496 AD—without this conversion it is doubtful that Christianity would ever have taken hold on the European mainland. He initiated the practice of converting White pagans by the sword when he invaded the Visigoth Empire in 507 AD, causing them to flee south into Spain.
But Deschner wrote of most of them as 'Arians', i.e., non-trinitarian Christians. I'll need to read more sources to know who's right.