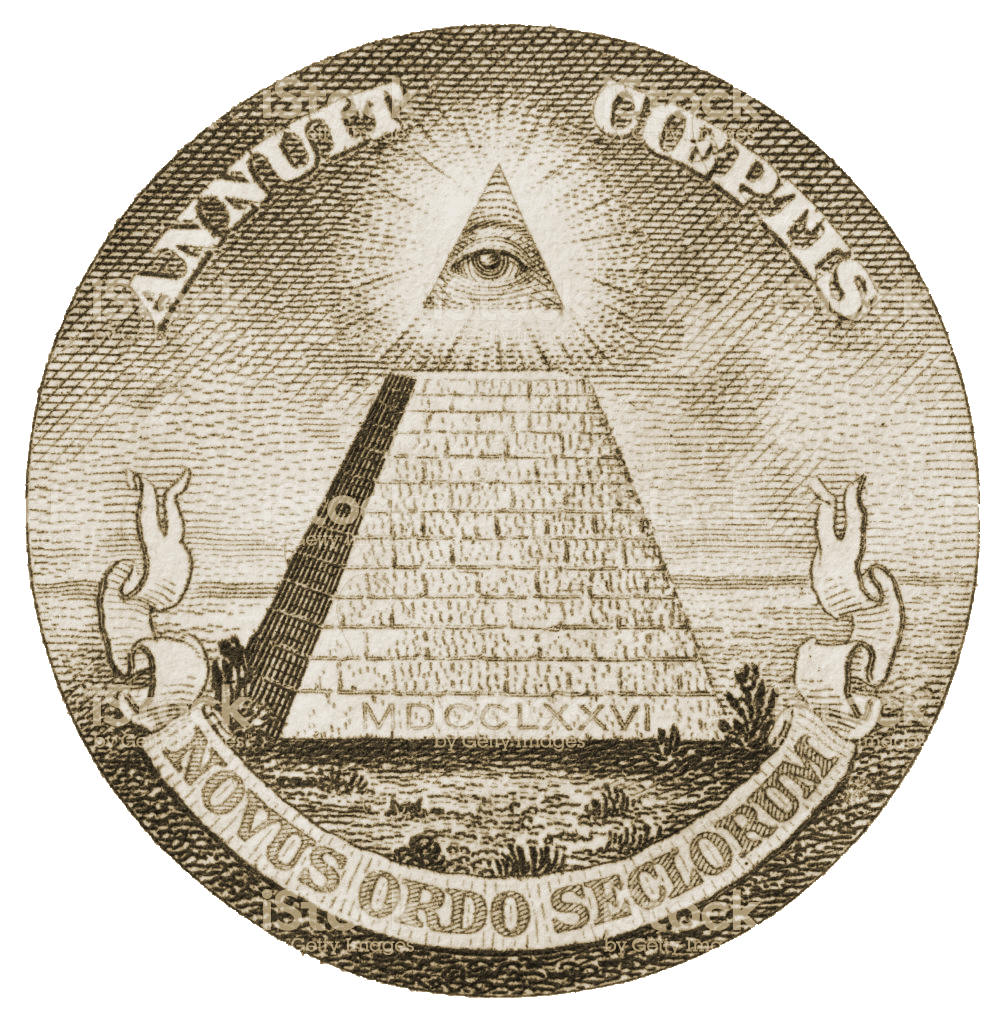 The Eye of Providence, or the all-seeing eye of God,
seen here on the US$1 bill, has been taken by some
to be evidence of a conspiracy involving the founders
of the United States and the Illuminati.
It is generally boring to listen to the McSpencer Group. But in their podcast yesterday, starting here, they talked about the mental illness that has been plaguing the dissident right. What Richard Spencer says about Rush Limbaugh we could apply to Ramzpaul as well.
Speaking about the covid-19 conspiracy theories, after the 21st minute Morgoth and Spencer observed how the most obvious contradictions among theorists don't seem to cause in them any doubt. For example, they are not bothered by the discrepancy of some of them saying that no one is infected with the coronavirus with the other theory, that twenty million Chinese have already died. What they cannot tolerate is what is said in the media (see this quote from Hunter Wallace).
This reminds me of the controlled demolition theorists on 9/11. They are not at all bothered by the other theory that competes with theirs: that the twin towers were toppled by lightning bolts fired from the stratosphere from machines. Likewise, those who promote this nutty theory are not bothered by the competitive theory of controlled demolition. Laser beams from space that look like a science-fiction tale are acceptable. Osama bin Laden as the most parsimonious explanation? God forbid!
After the 24th minute Spencer observed something typical of conspiracy theories: the belief that the elites are omnipotent and almighty (this is common in what we call paleologic thinking). The message from the McSpencer Group podcast appears to be that the libertarians' allergy to the state clouds their view of the facts. But then they started answering the superchat and the discussion got boring.
There was an exception. After the 55th minute Spencer once again talked about conspiracy theories and said that people like Alex Jones overestimate the elites, as if they were perfect chess players who have everything under control. After the 57th minute Keith mentioned the conspiracy theories about 9/11 and Morgoth also mentioned theories about the JFK assassination. They, along with Spencer, also scoffed at the conspiracy theories about the aliens controlling us.
But after 1:19 Spencer is ignorant about the coming economic crisis. He is right that what happens in his country will affect the rest of the West. He is also right, as he said after 1:25, that the power of the American hegemony lies in NATO, the interventions in the Middle East, and having the dollar as the reserve currency. But he ignores that, after the recent events, the days of his reserve currency are numbered.
Ten years ago Spencer used to listen to Austrian economists. He no longer does.