"The gay marriage controversy"
by blogger "M"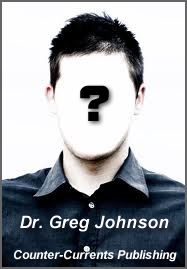 Greg Johnson states that homosexuality is not unnatural because it exists in nature. This is a very simplistic naturalism, and one that avoids the issue of morality inherent in human action.
First, not every "thing" that exists is natural, nor can every thing be said to exist "in nature." If it were so, then the word "natural" would not have significant meaning. Nature, or natural things, necessarily excludes artifacts, and abstractions such as universals and mathematics (compare De Anima 402a 4-10). In this context, sexual activity is not a thing, such as a plant or a rock, but rather exists as a drive or inclination toward an end that can be meaningfully said to be either natural, or unnatural. Sexual activity can be deemed natural inasmuch as the act participates in achieving its inherent or essential end, or purpose. It is unnatural to the degree that it deviates from this natural end.
The question to ask, then, is what is the natural end of sex? Johnson himself understands that its principal end is procreation. Therefore, he acknowledges that the principal end (or nature) of sexual activity is necessarily heterosexual. If so, then we must conclude that homosexual activity is most certainly unnatural or, to use another word, perverted. It is so because to use sexual organs in the act of homosexual activity is a perversion, i.e. an unnatural use, of the organ's natural function.
(As an aside, to state that an act is natural because someone may at some time exhibit the act is to therefore argue that any conceivable act is, or could be, natural. Some men are pedophiles, and some men have sex with sheep. To state that bestiality, or sexual attraction to young girls, is natural is to completely deny the idea of nature.)
In any discussion of sexual function one can discern a hierarchy of manifestations. A normal sexual act leads to the possibility of procreation. Even if one or both of the heterosexual partners is unable to produce offspring (for instance, because of infertility), the heterosexual coupling is still normal because the union of the male and female is consistent with the natural end and function of the sex organs. On the other hand, auto-eroticism is not consistent with this end, and is therefore judged to be unnatural, in spite of the fact that most men, and some say that many women, engage in the practice. Democracy is not the arbiter of nature.
Morality, or right behavior, is action consistent with natural law, and known through the natural light of reason. We find this codified through tradition. Johnson sidesteps the issue of morality, and argues that the "real" issue is reproductive versus non-reproductive sex. He states that that is "all there is to it." But it is not all there is. There remains the moral question of why homosexuality has been condemned from tradition.
While he does not address this, it is nevertheless of the most importance. Spiritual tradition always understood the interplay of the active male and passive female soul (or animating principle). In order for the social dynamic to work in harmony these two "forces" must maintain equilibrium. They must maintain what is natural, or proper for them. Symbolism shows this in, for example, the Taoist figures of the spinning Yin/Yang conjunction. Whenever the balance becomes upset, degeneration manifests. We can see many examples of this resulting disjunction, for instance within our feminized educational system. Our military will soon be destroyed in the same way.
Through traditional social orders in both the East and West, orders that were adapted to the natures of those respective civilized peoples, the active male principle has for the most part been adequately checked, and channeled through the social institution of marriage. In this context it should not have to be said that from tradition, marriage has always been between male and female.
Here we must unequivocally state that unchecked male sexuality is always destructive to whatever discipline is imposed by traditional social restraints, and homosexuality represents a hyper instance of unrestrained male sexual degeneration. Anyone who has had the misfortune to live in a city where homosexuality is "celebrated" as an official event can understand. Parades with men on floats wearing only their underwear, gyrating to Negro inspired music, and other acts of uncivility are common. Disease follows the homosexual "community." And so on and so forth.
Johnson is correct to cite the breakdown of traditional marriage as a problem for society, and his solutions for the maintenance of heterosexual relations are sound. He lists eight principles that should be supported by government. But in the realm of sexual morality and mores, he should also cite the criminalization of public shows of homosexuality, because homosexuality is at its core anti-family. And law should always support the family as the principal foundation or means of propagating the race.
His talk of affirming the real as the ideal, and the integrity of one's values as the highest value, etc., are for the most part simply words that may sound good, but lack much substance within his context. Here, we must face the fact that most people cannot become moral by or through themselves. Tradition demonstrates that external force is always necessary, and discipline in both personal and societal matters can only be maintained through coercion. Johnson is correct that homosexuals ought to fully support the natural heterosexual order. But the way they must do it is to renounce their public homosexual demands, and to move their aberrant behavior back into the privacy of the closet. There, home alone, they can be left alone.
If they do not, they are guilty of assisting in the destruction of civilization.