Takuan Seiyo is half-Jewish. Nationalists must be aware of this fact. This said, some chapters of his online From Meccania to Atlantis, a serial being published in The Brussels Journal, are worth reading. The "Body-snatched Pod" metaphor of the film is one of the best I have seen to understand liberals. I would recommend watching the trailer of Invasion of the Body Snatchers (here).
Below, some excerpts from a couple of chapters of From Meccania to Atlantis (no ellipsis added between unquoted paragraphs):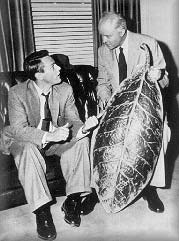 European Commissioners opine that "Immigration Is Moral Necessity" and "Islam Is Welcome." A French President predicts that "Arabic Is the Language of the Future." A Moroccan becomes Mayor of Rotterdam. Europeans who wish to assert their ethnic identity and interests versus those of aliens are roughed up.
In the United States—a country that has ruined itself through its own naïveté about human nature, about the world and about itself, the presidential election is being contested between a right-liberal candidate of the Stupid Party and a left-liberal candidate of the Evil Party. The latter's position is that America's wealth should be redistributed to the Afro-American "community" so that the country can have its salvation. He may have rephrased this idea in more unctuous words as his political shrewdness was increasing over the years, but essentially this is still the intention.
Soon enough the United States will be turning from a stupid form of capitalism to a stupid form of socialism, and from a stupid form of multiculturalism to an evil one—of the Eurabian kind. It will be Sweden West, without the virtues that ethnic Swedes still possess.
To begin with, who are "we"?
One Identity
We are the ethno-conservatives—perhaps 60 million people in Western Europe, North America and Oceania. There are probably four times that number who are like us, but they are latent, unable at this time to cut through the fog of suppressive propaganda and inertia.
We are vastly outnumbered, and have few friends among the leading elites of the Western world. But it helps to remember that 185 million ex-Russia, non-Muslim Eastern Europeans are behind us. Living under Soviet tyranny has immunized them against the terrible mental virus that has ravaged the West. They have their own problems, related to economic development, but their combined weight is on our side. We ought not to forget who came to the rescue of Vienna and Western civilization in their hopeless encirclement in 1683.
Our common denominator is not white, for our most numerous and powerful opponents are also white. Rather, it is our opposition to our disfranchisement, marginalization and impoverishment by our own ruling elites in government, media, education, culture and business.
In America, we steam for having been abandoned by our government to mayhem and rape by illegal aliens. This is so obvious, that our ruling elites' willful subversion of this precept is the greatest act of mass treason and insanity in the history of the world.
Jihad is an opportunistic infection that lay dormant as long as the West was strong and self-confident. The West's own impairment of its cultural immune functions and the related importation of millions of Muslims has allowed the dormant jihadi virus to thaw and flourish.
We need our particular ethnicity and our singular culture, as other peoples need theirs. In contrast, the ruling American elite—including Republicans—has gone mad to such an extent that "minorities" are now over 1/3 of America's population, soon to be half. And the EU ruling elite is welcoming, nay, soliciting, an Islamic wave that will accomplish what it failed previously at Tours, Lepanto and Vienna.
Together, they have brainwashed two generations of Westerners so effectively that the majority of whites in the world, notably among the young, celebrates "diversity"—i.e. their peoples' and Western Civilization's inevitable dissolution—as their core value. It is against this part of the population, and the politicians and subversive intellectuals who hold their puppet strings, that I believe we ought to define ourselves.
The Pods
Most contemporary whites are docilely or actively complicit in their own displacement, disappropriation, and disproportional share of rape, battery and murder by more savage peoples who have fewer scruples.
That's why I think of them as "Pods" and of us as "Nonpods." I use these words in the context of one of the great masterpieces of American cinema, Invasion of the Body Snatchers, released in 1956 and directed by Don Siegel, based on a novel by Jack Finney. In it, a doctor returns to a small California town to find out that one by one, its people, most of whom he has known all his life, have been replaced by dopplegängers.
These emotionless beings animated by a single instinct—proliferation—develop from large, foaming seedpods; in effect a biological production line for lifelike automatons, set up by evil space aliens.
One by one, real people disappear—acquaintances, friends and ultimately the protagonist's girlfriend, until he remains the sole nonpod, encircled by human-like, giant legumes: the Body Snatchers.
Pods whose previous identities have been snatched and extinguished seem to be multiplying in our world too, and they are passionate in their hatred—of us. Middle-aged men and women who demonstrate publicly their desire for Europe to remain European are beaten up by Antifa gangs half their age and twenty times their number.
Pods view biological race and gender differences as social constructs, and therefore social group differences as an unjust inequality that must be rectified by reconstructing society. They view nation, ethnoculture, and private property as obsolete obstacles in the way of freedom, equality and fraternity of all people. Therefore, the right of anyone to immigrate anywhere precedes the right of the one suffering the destruction of his social capital by this immigration.
They view the refusal to tolerate the intolerable as unacceptable intolerance, and the desire to protect and preserve one's family, community, country and culture as racism and xenophobia. And lastly, they have stood Jesus' metaphor on its end, so that they fail to see the beam in the nonwhites', non-Christians' eye, but they see and greatly magnify the speck in their own peoples' eye.
This is deep, delusionary dementia. This mental disorder is now the dominant orientation of the Western peoples, with its triumphant apotheosis, The One We Have Been Waiting For, coasting on the final approach to the most powerful job in the world, so that he can change the world into Pod kingdom.
Barack Obama is expected to receive 75-80% of the white vote in many urban areas of the United States. If this is not having one's body and soul snatched, nothing is.


From Chapter 11: "Mugged by Reality"
The Pinocchio regime
The grand Body Snatcher project of erasing race-ethnicity-religion-culture-gender distinctions does not, of course, erase them. It merely, in the manner of a babbling baby, starts calling da-da what was previously doo-doo, as if through this onomatopaeic transfiguration shit could be turned into father.
The willful lying about reality, the manipulation of language and images to disguise such lies, the teaching and enforcement of the lies and the persecution of those who challenge the lies is the chief occupation of the regime of Meccania.
Even the few politicians and journalists who take a principled stand against immigration lie. Culture can be reliably correlated with the quartet, and only the full quartet, of race, ethnicity, religion and social class. But to do that would be to commit the dreaded crime of "discrimination." In Meccania, one cannot discriminate on pain of severe penalties. But the ultimate peril is to Meccania itself.
Reality will continue to discriminate, no matter what Body Snatchers say or do. And a clash between a reality-averse ideology and Reality has the same pre-ordained outcome as a test crash between a knockoff car and a wall. It's only a question of the speed, acceleration, mass and distance of the lying car from the solid wall.
[youtube http://www.youtube.com/watch?v=TPpU5azjCB8&hl=es_ES&fs=1&]
The virus is pitiless and catholic, though limited to the (previously) white West alone. In Sweden, there is a plague of rapes committed by Muslim immigrants. As Muslim immigrants in Malmö increased to 25% of the population, the number of rapes tripled. The Rosengård area is largely no-go even for the Swedish police. But the authorities blame the rapes on warm weather, alcohol, Internet dating sites and increase in reporting rape. Fjordman quotes a leading Swedish journalist, Helle Klein, "If the debate is about that there are problems caused by refugees and immigrants, we don't want it."
By the time Ms. Klein personally will have already been crash-tested by Reality. Debate will no longer be an option, only submission.
Male-dominated societies like China and Russia aggressively threaten the West's vital interest, and Islamic patriarchal primitives ravage it from without and within, but the West is busy feminizing itself further, confusing its genders, enforcing gender and race quotas to elevate non-deserving and incompetent nonwhites or non-males, lying to itself outrageously about innate group differences.
E = mv2
The energy released by the impact of Snatcher State's smashup against the Wall of Reality may or may not be expressible in elegant mathematical formulas, but it's clearly related to the mass hurling forward toward the "progressive" future, times some order of velocity.
The mass is incalculably enormous. Snatcher State now controls every part of every sphere of activity in every Western country. Through Gramscian education, Snatcher State has controlled the brains of the last three generations of its subjects.
The velocity is quite dizzying too. In the Eurabian districts of Meccania, one can compute the approximate date of impact by comparing demographic data on immigration and fertility rates of Muslim immigrants versus those of indigenous Europeans. The meeting with The Wall will occur around mid-21st century. The consequences of the impact are visible now, 40 years in advance.
The crash may take 100 years to unfold fully, just as the test truck folds in slow-motion upon meeting the wall. But its shape is on display in the once-thriving parts of Christian civilization such as North Africa, Syria, Lebanon and Turkey, and in once-peaceful and Buddhist countries like Afghanistan and Pakistan. It's on display now in every country where a minority of another race and faith lives among a Muslim majority.
Detroit has already met The Wall. Its industry is shattered. It looks like a post-Apocalypse city. It has the highest per-capita crime rate in North America, probably in all of Meccania: 1,220 violent crimes per 100,000. 84% of Detroit's population is black, voting strictly by racial allegiance and electing criminal, incompetent mayors and a city council of crude, whitey-bashing ignoramuses.
These problems are impossible to fix, because the ruling Body Snatchers are racist cowards who tacitly hold black (and mestizo) people to lower standards of conduct than they do Whites.
It's more difficult to know what ultimate shape America's Wall will take, for its Snatchers (as in the U.K.) come in three flavors: "Progressive," Liberal and Pseudo-Conservative, whereas in continental Europe they are all from the Left mold. Nevertheless, three things seem solidly in America's future:
One is the destruction of the dollar and of America's capitalist model itself. The second item is the inevitable crash of the global economy. In the West, this will impact the U.S. the most. In either case, Americans will have only their White Pod elite to blame, going back to 1965.
Eurabia will know it has hit The Wall when the muezzin's call issues from the tower of the Westerkerk. Europe's secular-socialist feminists will have experienced The Wall when they choose themselves to wear the full body chador rather than suffer spontaneous and frequent street violence. The society that swoons at transvestite politicians, gay marriage, homosexual indoctrination in schools and "empowerment" of men-hating Marxist women will know the test of Reality when its fertility rate is no longer 1.3 but 0.65.
Before the impact
The crash seems inevitable. The momentum is enormous. The steering wheel is in the unprisable grip of crash-test dummies. A large majority of the passengers are altered Pods, happy to be on a ride toward a democratic, "progressive" future—peaceful, diverse, integrated, free of discrimination, racism, sexism, homophobia, inequality and all things nasty.
Eventually, when the Wall of Reality is so close, all but the chief priests of the Pod cult will want to bail out from the speeding vehicle. There is nothing like imminent pulverization to reprogram a chip in a hurry. But by then, the velocity will be such that staying or jumping will make no difference.
We might speculate as to the full dimensions of the crash. In areas where the population is less brainwashed, e.g. some parts of the U.S., Australia, Switzerland and Italy, it may avert the crash altogether.
The way to exit the Pod vehicle is to separate from the Body Snatchers. Persuasion, rhetoric, political propaganda, electoral politics cannot do it. A chip that has been molded to oscillate only at one frequency cannot be made to vibrate to another.
Who are the anti-Pods? The "simple folks" who study and work and pay their bills and go through life under their own steam.
It's people who volunteer for military service rather than attend pacifist demonstrations under a security umbrella provided by the soldiering of others. Who own guns and are ready to defend their families, because they know that Podism breeds crime and the police are always too late. Who marry only those with whom nature has made breeding possible, and who go through the tribulations of raising and providing for their brood. It's a minority of professionals and intellectuals who had enough inner strength to go through years of Pod indoctrination and peer pressure at university and on the job without losing their hold on Reality's compass.
Exodus fundamentals
First, singularity. Podism is a single viral pathogen that knows no boundary of territory, culture, language or religion, except it's limited, as though by a genetic mutation, to people of European origin alone.
Exodus is not simply a flight from high taxes, street crime or ethnic discrimination. When the totem of faked, forced equality hovers like a giant Moloch over Western Civilization, there remains only one option for cultural survival: construct a new civilization—a new civilization that restores and reinvigorates the old one. It will be described hereafter as Atlantis.
Anti-Pods in each town ought to strive to live next to each other, on the same street, in close proximity. When more move in, more contiguous streets. A neighborhood. Anti-Pod café-salons. Anti-Pod clothing stores selling (only high-quality) clothing made by anti-Pods on patterns from the 50s. An anti-Pod radio station and Community-TV channel and an anti-Pod film theatre running only films free of Snatcher propaganda. Anti-Pod schools and kindergartens.
Right there you see the problem. For Meccania has laws that constrain its citizens' freedom in many of these areas. In Germany, they'll throw you in jail for home-schooling your child. In the U.S., some Snatcher judge will find a way to coerce you to accept Pod residents and employees, and rehab clinics or mosques for Pod clients, and Pod media content, and Pod schooling.
True self-government for anti-Pods will not be possible in any of the major cities of the West—except after the crash. Hence, for anti-Pods for whom it's possible, the goal should be to move away from all centers where Snatchers dominate, to populate villages, towns and provinces that have the fewest Pods and Pod-clients.
The ultimate step would be secession.