I have just reread chapters 13 and 14 of The Myth-Maker: Paul and the Invention of Christianity by New Testament scholar Hyam Maccoby, after twenty-four years that I read the whole book, and I still find them fascinating. He wrote: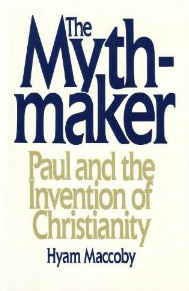 As we have seen, the purposes of the book of Acts is to minimize the conflict between Paul and the leaders of the 'Jerusalem Church,' James and Peter.
Peter and Paul, in later Christian tradition, became twin saints, brothers in faith, and the idea that they were historically bitter opponents standing for irreconcilable religious standpoints would have been repudiated with horror. The work of the author of Acts was well done; he rescued Christianity from the imputation of being the individual creation of Paul…
Yet, for all his efforts, the truth of the matter is not hard to recover, if we examine the New Testament evidence with an eye to tell-tale inconsistencies and confusions, rather than with the determination to gloss over and harmonize all difficulties in the interests of an orthodox interpretation.